---
Ford Automotive Touch Up Paint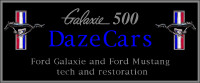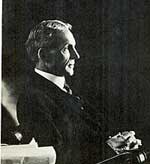 The Henry Ford



General Child Seat Use Information
Mr. Hobbs Takes A Vacation part II
This weekend, 5/6/06, Jan and I and 24 members of our local Old Wheels Car Club traveled to Branson, Missouri to attend the Grand Opening week of the Dick Clark American Bandstand Theater, to see the affiliated Patch Car Collection and attend the Stars of American Bandstand show.

We were not disappointed. The new theater is beautiful and the Patch Collection is one of the finest collections of 1957 automobiles that you will see anywhere.
Fins abound as seen on this 1957 Ford Convertible.
We took along our club's 2006 show T shirts
and presented
them to a couple of familiar guys. The first photo is my friend and fellow car club member Bob Emery and I presenting a shirt to none other than the one and only Fabian,(Turn Me Loose, Hound Dog Man) and the other photo is Jan and I presenting Bobby Vee (Rubber Ball, The Night Has A Thousand Eyes) with a shirt. Both of these guys still rock and and are very professional gentleman. Jimmy Stewart fans know that Fabian starred with Jimmy in the 1962 film Mr. Hobbs Takes A Vacation. Paul Hobbs
Australian Galaxie Registry


This Automobile Appraisal company is recommended by the 1962 Ford Galaxie Registry.